Renascence Group Ltd
We will get you started.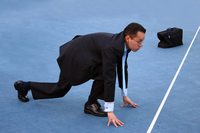 Renascence Group provides a range of services designed to help start-up and smaller businesses achieve real success.

From his own background of starting from zero and building a multi million pound enterprise, the principal partner in Renascence Group understands exactly what's needed to develop and grow a business. This means getting the fundamentals right and the core of our service is effective back office systems, marketing and support.

But we can go beyond this too by taking a more dynamic role in your business that can include financial investment, effective business development and becoming a Virtual Partner.